Sybil Nelson's Blog
, author of the hilarious and most awesome
Priscilla the Great
series is hosting
The Celebrate Black Books Giveaway Hop
. I'm so thrilled to be a part of it because that means I get to share great books with black protagonists with one lucky person. It's hard to find books with black protagonists, especially in the weirdness genres I crave, so I'm also hoping to discover more. If you know any, let me know. I'm really sad more bloggers didn't join this hop.
Both titles I will be giving away are YA. The covers have bend marks, sorry, but the pages are in good condition.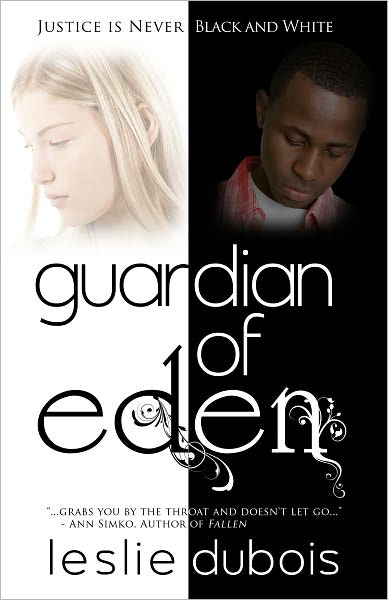 Guardian of Eden
- a heart wrenching family drama
Leslie DuBois
Little Prince Publishing
What would you do if you had one chance to kill the man who raped your twelve-year-old sister? No Judge. No Jury. No witnesses. Seventeen-year-old child prodigy Garrett Anthony has to answer that question. As he holds a gun to the head of his sister's rapist, he flashes back to his traumatic past: five-years-old in a foster home, seven-years-old stealing food to survive, and sixteen-years-old visiting his black father in prison for the first time. After years of fighting to secure a stable life for him and his half-sister, he finally has a scholarship to a prestigious Washington DC private school and the love of a Virginia senator's daughter. But this newfound and tenuous happiness begins to unravel once he reveals the family secret which is the catalyst to the painful decision he must make. Can he take the life of someone else and continue to live with himself?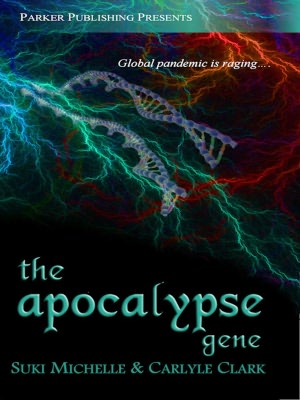 The Apocalypse Gene
- a unique, action-packed, futuristic UF
Suki Michelle and Carlyle Clark
Parker Publishing
Global pandemic is raging.
Olivya Wright-Ono's once loving home has been converted to a hospice for the dying. Her ability to see auras forces her to witness, with agonizing detail, the vibrant colors of life consumed by malignancy.
The beautiful and troubled, Mikah, is an elite Empath in the ancient Kindred clan, led by the brooding, ever-morphing, monster named Prime. Mikah has learned a terrible truth . . . the plague is linked to Kindred origins. When Olivya sees evidence of disease creeping into her mother's aura, she has no one to turn to but Mikah. Can he unearth the Kindred secrets and find a cure?
Can she trust this boy whose power allows him to manipulate her very emotions? With her mother's life, and that of the world, in the balance, Olivya and Mikah embark on a quest to stop the Pandemic, only to discover it is far, far more than a mere disease . . .
Results for my giveaway will be tallied with Rafflecopter. Click below.
a Rafflecopter giveaway
You need javascript enabled to see this giveaway